PACKS AND PLANS
Two ways to get started:
Meal Packs
We're pretty sure that once you start using Clean Plates, you won't want to stop. But if you're the type that's afraid of commitment, this is the option for you. Choose a Meal Pack with either 6, 8, 10 or 12 meals, all ready for pick up or delivery to your door. Easy, right?
Meal Plans
Healthy eating is easy and convenient from hereon in! Get our handcrafted meals delivered right to your door, every week. Stop whenever you want or put it on pause if you're going on vacation or just need a break.
So, how does it all work? It's simple: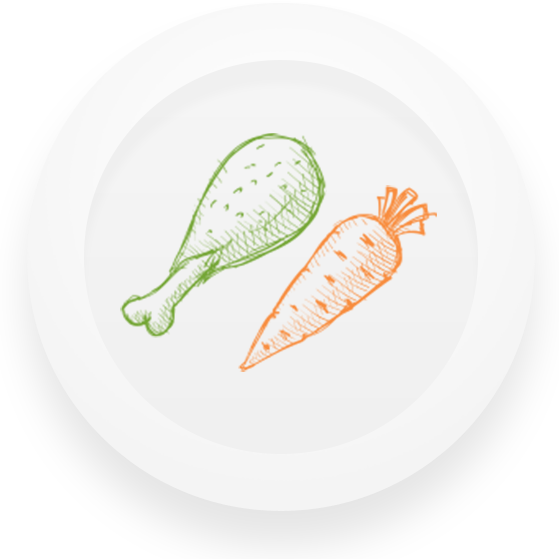 Choose either a Meal Pack or a Meal Plan. (Forget already? See above for the difference.)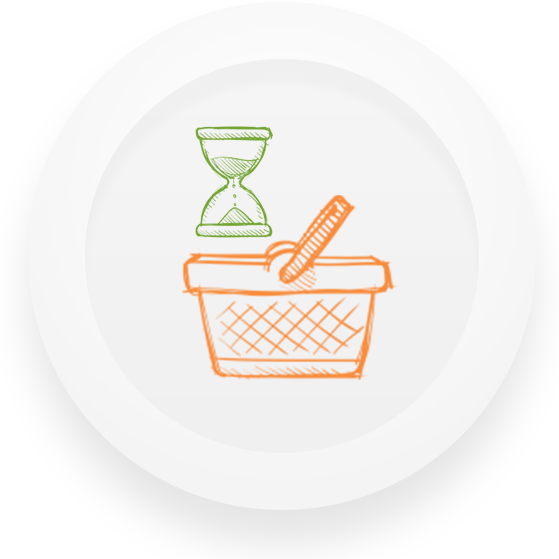 Low carb? Gluten free? Select your unique preferences for the meals you want.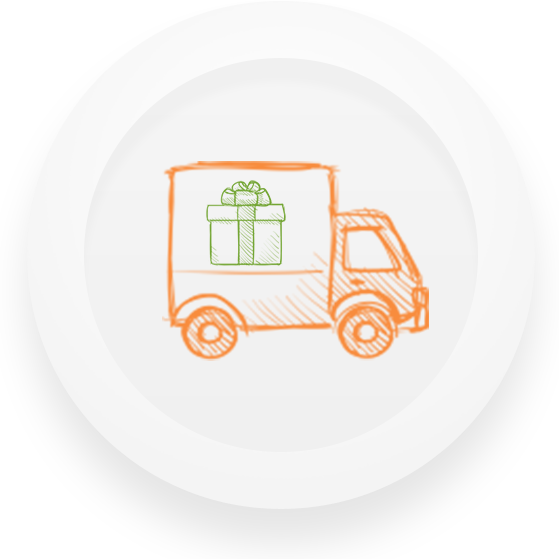 We get cookin' and deliver to you.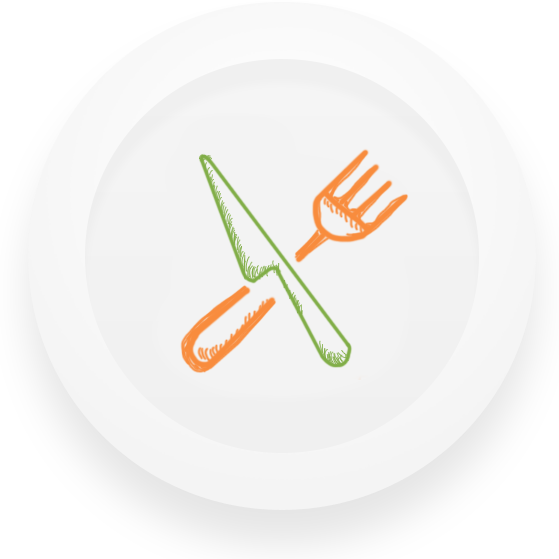 They like us! They really like us!
Robyn
We've been using Clean Plates for a few months now for 2 meals a day. We absolutely love the quality of the food, the variety, the taste, and the exceptional service. I would highly recommend to anyone looking for a convenient and healthy way to eat.
Dr. Alexis P, DC
My fiancé and myself have tried many different meal prep services for the last few years. Clean Plates is far and away THE BEST. The variety alone far surpasses anything else I have had - but add on the price (with delivery is about $12.meal) and the fact that they deliver TWICE/WEEK for quality and freshness is just unreal. We did the 2 meals/day for 6 days/week and every single meal was different - 12 different options! UNREAL. High quality food, just needs to be warmed up, you can't put a price tag on that kind of convenience with a great taste! THANK YOU CLEAN PLATES.
Corey Damen Jenkins
As the chief executive of a design firm, I have business obligations that often absorb the time needed to cook meals to support my fitness regimen. Clean Plates has proven to be an invaluable resource in filling this crucial need. Over the last 12 months I've shed 42 lbs., and part of my success can be attributed to Clean Plates' delicious, healthy food and timely delivery service.
Austin Y
FOOD IS AMAZING!!!! Cheesy infomercial starting now... Have you tried every meal delivery service? Are you tied of the same boring flavors? Tired of throwing away food you didn't have time to prepare? TRY CLEAN PLATES!!! The food quality is always good. Flavors are always great! There is enough variety so your not eating the same thing week after week. All meat comes from amish farms. They have you pick up your food 2 different times per week so your food is always fresh!
Mousa A
honestly, my wife will tell you that i am a picky eater, and that a meal prep would never work for someone like me. clean plates has met my expectations and exceeded them. great food, and timely service. i highly recommend you give them a try. you will be satisfied.
Carrie J
Food is yummo and team is easy to work with and very accommodating. Chicken can be hard to keep interesting but they do a great job. The teriyaki pulled chicken and buffalo chicken sweet potato are especially delish!
Lindsey S
Very fresh tasting and after 2weeks I haven't had a bad tasting meal!
Donna H
My daughter gave me a gift card as a thank you for her baby shower and also since I had total knee replacement she wanted to help me during my post op time. The food is absolutely delicious. There hasn't been anything that I hated. Portions are good sized and filling. Only one entree had a bit more spice than I cared for but was still good and eaten up !!! I would recommend this service. You folks rate 5+++ Stars. Delivery is great also. One happy camper here.
Lori S
Wonderful food delivery service to get you through those busy weeks when you have no time to cook. Meals are healthy, delicious and microwave ready in 2 minutes (or you can use your oven). No prep work like other meal plans. Thank you, Clean Plates!
Rebeckers S
I need to get my A1C down and my glucose down. I walked in to clean plates bought a few meals behind the cooler, and ordered two weeks worth of food. I'm almost done with one week and I must say I'm extremely impressed. I do not have time to cook or anything like that and wanted a place that was healthy but the food had to taste good! I am happy to attest that this food is delicious and taste, great portion size, and best of all comes in recyclable packages.
David P
The best service of any company in any industry I've ever had, hands down. I would recommend Omar and Clean Plates to anyone I've ever met without hesitation.
Christina D
Clean Plates is amazing! Thank you for providing a healthy, affordable and delicious option for busy folks. I love to cook but time has been limited for that lately and Clean Plates has come to the rescue! I love knowing I have nutritious meals waiting for me at the end of a long day now and it takes a lot of the stress of what to eat to properly fuel my active lifestyle away. Thank you for being awesome!
Kyle K
Meals are fantastic. Easy to order, and great delivery service. Easy navigation on the website and friendly driver. Meals are exciting and keeps me interested!
Better food makes better employees. Bring Clean Plates to your company in Metro Detroit.
Find out more about our Affiliate Program. Email info@clean-plates.com for more information.
The greatest gift of all? Not having to cook.
Do you already love Clean Plates and want to share it with someone else? There's no better way to show you care than by saving someone the hassle of cooking dinner. Just fill out a quick form, select your amount, and send to someone you love!
Buy Now